Thank you for getting in touch!
Watch the 90 second video below to see how fun your child's next party could be!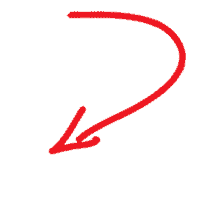 I aim for my parties to be not only the best you've been to but also the easiest you've ever hosted. The party will flow smoothly from one activity to the next and you'll find the whole thing a breeze!
In the video above I describe everything that's included but I've highlight the main details here.
Plate spinning meet and greet whilst guests arrive including background music and name tags for the children.
A hilarious 45 minute magic and juggling show that's fun for all ages.
Break for tea with background music.
30 minutes of fun, non-competitive party games before we say goodbye to our friends.
The birthday child receives a magic wand, birthday card and foil helium balloon.
Free extras include party invitations, name tags, guest list sheet and top tips guide.
The two hours really will fly by and will be easy for you from start to finish. With well over 100 reviews on Facebook you will be assured that your child's party is in safe hands feel free to browse through some of them at the bottom of this page.
You can book your party in just a few clicks.
All you need to do is go back to the email I sent you and click the second link. You can then accept the quote and any extras, the contract including T&C's and pay the deposit.
I look forward to speaking with you,
Jamie Jigsaw